We see them – We value them – We give them space to heal
Hagar's Heart is a volunteer organization, and we appreciate all our volunteers do to help domestic abuse survivors.
We want to do more to help survivors of domestic violence regain what was cruelly taken from them. Join us in our mission to restore self-esteem and mental well-being.
Please fill out the form to inquire
Opportunities to Volunteer
Help fill our I See You boxes. Donate financial support or join a packing party.
Help with in-shelter volunteering
16 and over.
Our volunteers are empathetic, non-judgmental, and care about the lives of others. Some are survivors of domestic violence; others just want to be part of a strong community. All care about the lives of others. If you would like to volunteer time, please complete a volunteer application.
If you would like to provide financial assistance – please click on the donate button above.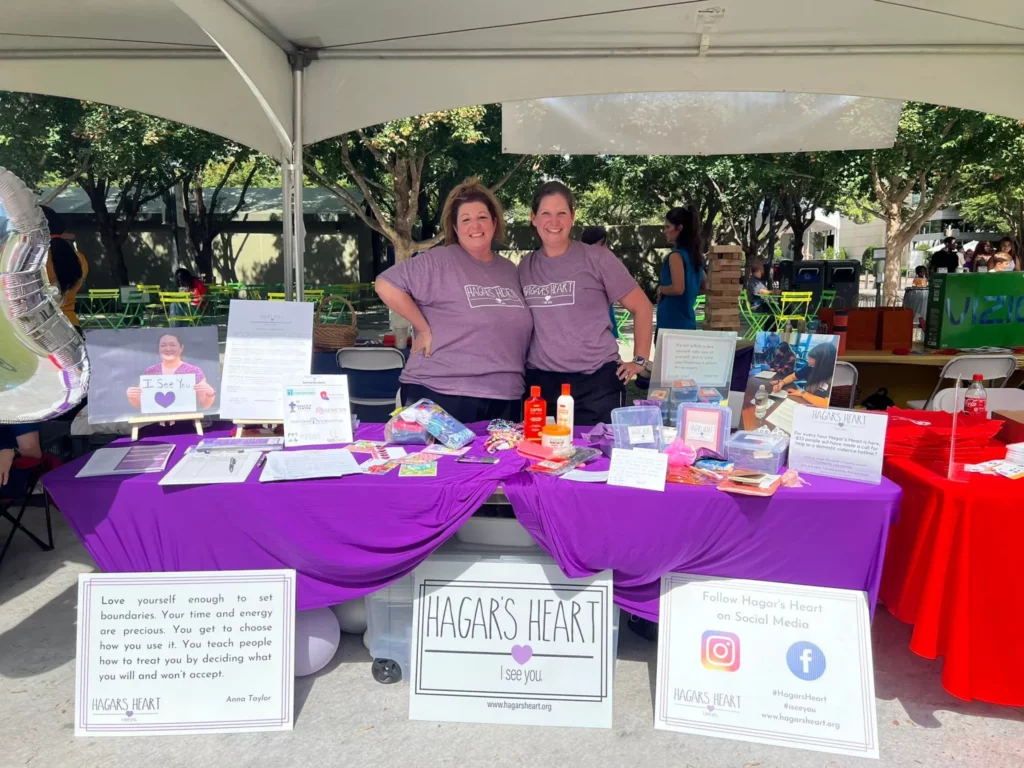 What Our Volunteers are Saying...
I have had the privilege of volunteering for both of these events sponsored by HH. Santa Shack was an eye opener for both my husband and I. In overhearing a child's comment that "this is his favorite shelter", our hearts were shattered. This only confirms the statistics that a survivor may take as many as 7 times to finally and permanently end the abusive relationship. During a women's day brunch, I witnessed a mother's happy tears as she watched her three children thoroughly enjoying the card making station we had. She was a recent guest and relayed how much her children love creating art and how they hadn't had that opportunity since they had left. All of these combine to confirm that the work HH is doing in our community is of great value.
I'm so happy I found Hagar's Heart, right in my own city. From the beginning, Laura Beth and Jennifer made it easy to volunteer, provided an orientation and different ways to serve. The group was founded through the heart of  Jennifer Jones, and it's clear she knows the heart of the women affected. It's an open, affirming gentle way to support that's different from just meeting physical needs.
I volunteer with Hagar's Heart because their mission resonates with me. They are dedicated to supporting women in crisis and empowering them to rediscover their self-worth and value. By volunteering with them, I can contribute to creating a supportive and caring community where individuals can rebuild their lives and find the strength to prioritize their well-being and happiness. I'm proud to be a part of it.
When we served the women at the brunch, their faces lit up in amazement that they could sit down to a meal just for them! It was especially nice for them since we entertained the kids with the art projects as they ate in peace.